Last update: 4/17/2020
This is a brief collection of links to news articles and information about Michigan's Court Mandated redistricting.
Development is driving rapid changes in Michigan House districts' voting patterns - Graphic: MLive
Mother Jones' journalist Ari Berman says recent Supreme Court decisions on redistricting and the 2020 census will determine which party is in power in the next decade. Berman says while Americans are justifiably worried that Russia might try again to interfere in our 2020 election, we also need to also be focusing on homegrown threats to our democracy. "The Russians didn't invent voter suppression. The Russians didn't gut the Voting Rights Act. The Russians didn't draw heavily gerrymandered maps in the last redistricting cycle. The Russians didn't add a citizenship question to the 2020 census." Berman also explains how the gerrymandering decision and the citizenship question could determine the political future.
I don't disagree that the United States is in crisis, with fissures breaking apart our facade of national unity and revealing structural weaknesses of the republic. Our federation — and, therefore, the world — is in peril, and the stakes are enormous. As the author of American Nations: A History of the Eleven Rival Regional Cultures of North America, however, I strongly disagree with the now-conventional narrative that what ultimately divides us is the difference between metropolitan and provincial life. The real divide is between regional cultures — an argument I fleshed out at the outset of this series—as it always has been. And I now have the data to demonstrate it.
WASHINGTON – The Supreme Court temporarily blocked the Trump administration's plan to add a citizenship question to the 2020 census Thursday, giving opponents new hope of defeating it.

"The evidence tells a story that does not match the explanation (Commerce Secretary Wilbur Ross) gave for his decision," Roberts wrote. "The sole stated reason seems to have been contrived."
Justice Elena Kagan, reading a pained dissent from the bench, called the decision "tragically wrong" and expressed "deep sadness" over what the outcome will mean for the nation.

"Of all times to abandon the court's duty to declare the law, this was not the one," Justice Kagan wrote in her dissent, which was joined by her three liberal colleagues. "The practices challenged in these cases imperil our system of government. Part of the court's role in that system is to defend its foundations. None is more important than free and fair elections."
"Today's U.S. Supreme Court decision is disappointing and will allow those who rigged Michigan's elections based on partisanship off the hook in federal courts," said Judy Karandjeff, president of the League of Women Voters of Michigan.
WASHINGTON – A deeply divided Supreme Court ruled Thursday that federal courts may not intervene to block even the most partisan election maps drawn by state lawmakers, a decision that allows such gerrymandering to continue unabated.

The 5-4 opinion by Chief Justice John Roberts and joined by the court's other conservatives said partisan election maps drawn by North Carolina Republicans and Maryland Democrats are constitutional despite their one-sided nature.

The Supreme Court's action followed federal court rulings this year in Ohio and Michigan striking down partisan gerrymanders and ordering new maps to be drawn. The justices temporarily blocked those requirements in May, pending their decisions in North Carolina and Maryland.
In a statement, Alex Keena, a Virginia Commonwealth University political science professor and co-author of "Gerrymandering in America," decries the decision:

This decision may be one of the most consequential court decisions in 21st century American politics because it forecloses the possibility that citizens can challenge unfair districting maps in the federal courts on the grounds that they favor one party over another. It also means that political parties are free to manipulate legislative districting to advance nakedly political ends, and it further intensifies the battle for control over state government in the run up to redistricting in 2021. The irony in the decision is that the Court applied the "political question doctrine" that was established in Baker v. Carr, which was the case that originally gave citizens a tool for challenging gerrymandering in the 1960s."
LANSING, MI – In 2011, Jeff Timmer helped draw Michigan's new political districts. Seven years later, the state's legal defense team hired him to help defend those districts in a case that will ultimately go all the way to the U.S. Supreme Court.

In court, he testified the redistricting process was "inherently political," and went through input he received from Republican congressional offices on the maps, including incumbency considerations and where to put certain businesses.
LANSING, MI -- The Michigan legislature has racked up $1.2 million in legal bills fighting a federal court case alleging Michigan's districts are illegally gerrymandered, according to financial documents released by the House and Senate business offices.

"For those politicians to be spending taxpayer dollars and to be fighting to keep those rigged maps that voters overwhelmingly rejected, it's just an example of why voters really did come together and unite and pass Proposal 2... because we're sick of exactly this kind of action that's been taken by lawmakers that very clearly is not in the interest of their voters but rather in their own interest and the interest of their party,"

- Nancy Wang,

Executive Director of the Voters Not Politicians group that ran Proposal 2 of 2018
The 5-to-4 decision did not shed light on how courts should consider claims of racial gerrymandering, but rather who has the right to sue. The court is considering potentially more groundbreaking cases about partisan gerrymandering, in maps drawn by Republicans in North Carolina and Democrats in Maryland.

"The State of Virginia would rather stop than fight on," Ruth Bader Ginsburg wrote. "One House of its bicameral legislature cannot alone continue the litigation against the will of its partners in the legislative process."

Ginsburg was joined in an unusual alignment by Justices Clarence Thomas, Sonia Sotomayor, Elena Kagan and Neil M. Gorsuch.
Republicans across the country employed Thomas Hofeller for years to draw gerrymanders that would dilute Democratic votes. When he died in 2018, he left behind 18 thumb drives and four hard drives containing 75,000 files—a vast trove of information detailing his work for the GOP, including damning revelations. His estranged daughter turned over the material to Common Cause, a voting rights advocacy group, in February.
In 2011, Michigan Chamber associates worked to re-draw Michigan's legislative maps,a process intended to cram the state's Democratic representation — about half of Michiganders are Democrats — into just five of Michigan's 14 Congressional districts.
The Trump administration's controversial effort to add a citizenship question to the 2020 census was drawn up by the Republican Party's gerrymandering mastermind, Tom Hofeller, who wrote that it "would clearly be a disadvantage to the Democrats" and "advantageous to Republicans and Non-Hispanic Whites." This bombshell news, revealed in newly released legal documents, suggests that the Trump administration added the question not to better enforce the Voting Rights Act, as it claimed, but to benefit Republicans politically when it came to drawing new political districts.

Tom Hofeller, who passed away last year, was the longtime redistricting expert for the Republican National Committee. He helped Republicans draw heavily gerrymandered maps in nearly every key swing state after the 2010 election.

In 2015, Hofeller was hired by the Washington Free Beacon, a conservative news outlet, to study the impact of drawing state legislative districts based on citizenship rather than total population, which has been the standard for decades. Hofeller's analysis of Texas state legislative districts found that drawing districts based on citizenship—a move he conceded would be a "radical departure from the federal 'one person, one vote' rule presently used in the United States"—would reduce representation for Hispanics, who tended to vote Democratic, and increase representation for white Republicans. But Hofeller said that a question about citizenship would need to be added to the census, which forms the basis for redistricting, for states like Texas to pursue this new strategy.
The U.S. Supreme Court is delaying a federal court order requiring Michigan lawmakers to redraw its political districts in time for 2020 elections.

Justice Sonia Sotomayor, who is responsible for hearing Michigan cases in the U.S. Court of Appeals, issued an order on the pending case Friday. She granted an application to hold the redistricting order, a request sought by Michigan's Republican congressional delegation and House Speaker Lee Chatfield, R-Levering, while other gerrymandering cases in Ohio, Maryland and North Carolina are pending.

The Supreme Court order came days after League of Women's Voters of Michigan asked Sotomayor to ignore Republican lawmakers' request to delay the process of redrawing Michigan's political maps
The court is simply holding off on the Michigan case, including deciding the appeal, until it rules in the North Carolina and Maryland cases, said Robert Sedler, a constitutional law expert and professor at Wayne State University Law School.
The May 7 election will be the first time Michigan citizens can take advantage of the sweeping new voting rights instilled in our constitution as a result of the Promote the Vote constitutional amendment enacted last fall," said Secretary of State Jocelyn Benson said. "It's a new day for Michigan's democracy."
Opponents of gerrymandering — i.e., Democrats — just secured an important victory in a federal appeals court, when a three-judge panel ruled that Ohio's congressional maps are an unconstitutional partisan gerrymander.

"We are convinced by the evidence that this partisan gerrymander was intentional and effective and that no legitimate justification accounts for its extremity," the judges wrote. "The 2012 map dilutes the votes of Democratic voters by packing and cracking them into districts that are so skewed toward one party that the electoral outcome is predetermined."

"Packing and cracking" describes taking the other party's voters and packing them into as few districts as possible, so they win overwhelming victories, or cracking them into minorities in districts where the party is then guaranteed to lose. These tactics are how map-drawers "waste" the opposition's voters, rigging statewide balances of power.
Michigan voters in 1992 approved what amounts to the toughest term limits in the country. The constitutional amendment prohibits a person from being elected to the state Senate more than two times, but says nothing about the length of those terms.

"It would seem to me the special election is going to be one of those (two) times," said Robert Sedler, a constitutional expert and distinguished law professor at Wayne State University Law School. "The provision refers to elections, and not years of service, but that would be up to a state court to decide as a question of state law."
As the U.S. District Court panel that struck down Michigan's current political boundaries sees it, Michigan voters have been victims not of their own fickleness, but of an electoral fraud perpetrated by one party's elected officials.
1. The ruling impacts 15 state House districts, 10 state Senate districts and nine of the state's 14 congressional districts.

The districts called into question for unconstitutional "packing" or "cracking" voters into certain districts in the lawsuit were: Congressional Districts 1, 4, 5, 7, 8, 9, 10, 11, and 12; Senate Districts 8, 10, 11, 12, 14, 18, 22, 27, 32, and 36; and House Districts 24, 32, 51, 52, 55, 60, 62, 63, 75, 76, 83, 91, 92, 94, and 95.
Directly affected:
1st, Upper Peninsula and northern Michigan, U.S. Rep. Jack Bergman, R-Watersmeet.
4th, mid-Michigan, U.S. Rep. John Moolenaar, R-Midland.
5th, Flint, Saginaw, Bay City, U.S. Rep. Dan Kildee, D-Flint Township.
7th, south-central Michigan, U.S. Rep. Tim Walberg, R-Tipton.
8th, northwest Oakland, Livingston and Ingham counties, U.S. Rep. Elissa Slotkin, D-Holly.
9th, parts of Oakland and Macomb counties, U.S. Rep. Andy Levin, D-Bloomfield Township.
10th, parts of Macomb County and the Thumb, U.S. Rep. Paul Mitchell, R-Dryden.
11th, parts of Oakland and western Wayne counties, U.S. Rep. Haley Stevens, D-Rochester Hills.
12th, parts of Wayne and Washtenaw counties, downriver, U.S. Rep. Debbie Dingell, D-Dearborn.

I learned the secret craft of redistricting in college and got my first job on the basis of a map I drew for a 1983 California redistricting initiative. Stacking, packing, cracking — I've done it, seen it and secretly admired a good practitioner's handiwork for decades.

Both parties pay tons of money for skilled practitioners because good gerrymanders generally work.
The ruling found 27 of the 34 districts challenged in the suit violate the plaintiffs' First and Fourteenth Amendment rights by diluting the weight of their votes, and that all 34 violate their First Amendment right to association.
The blockbuster ruling — which a legislative leader said Republicans will appeal to the U.S. Supreme Court — requires Michigan to conduct special state Senate elections for certain seats next year, cutting in half the four-year terms that current lawmakers are now serving.
Michigan's gerrymandered districts, approved by Republicans who controlled both chambers of the Legislature, plus the governor's office, deliberately discriminate against Democratic voters by diluting the power of their votes, Clay wrote on behalf of the unanimous panel.

The ruling will only affect the 2020 election because Michigan voters approved a new independent citizen redistricting commission to draw election lines for the 2022 election and beyond, following completion of the 2020 census.
Detroit News: Shirkey: GOP won't rule out Nessel impeachment, Jonathan Oosting, 4/25/2019
A 2020 budget unveiled this week by the Senate GOP proposes a 10% "administrative reduction" for Nessel's office and other language attempting to limit her discretion in lawsuits.

It also proposes funding cuts for the Michigan Department of Civil Rights and Democratic Secretary of State Jocelyn Benson's office to pay for the creation of a new independent redistricting commission voters approved last fall.
The Senate budget includes $4.6 million to create a redistricting commission but proposes $4.6 million in cuts to Department of State executive operations, property management, legal services, branch operations and election regulations.

Republicans want more white people to vote and will undermine democracy (i.e., throw up barriers to voting) to get a smaller, whiter electorate. Republicans, to be blunt, have not only become wedded to racism but also hostile to democracy itself.
"Automatic voter registration works," says Myrna Perez, deputy director of the Brennan Center's Democracy Program. She says that registrations increased "irrespective of whether or not the state has a history of pro-voter reforms and when they don't. In blue states, in red states, in purple states, in big states and small states, we see an increase."
In March 2015, Oregon became the first state to pass a breakthrough law to automatically register eligible citizens who interact with the DMV (except those who decline). California — with its estimated 6.6 million eligible but unregistered voters — was the next to pass AVR, adopting the policy in October 2015
One of the cases before the Supreme Court this week comes from North Carolina, where Republicans won barely 50 percent of the vote in the 2018 midterms but took nine of 13 congressional seats. (That count does not include the Ninth Congressional District, which remains contested as a result of rampant election fraud.) In a lengthy ruling addressing these disparities, which arose from a map drawn in 2016, a panel of federal judges in August said that the state's Republican-controlled General Assembly violated the Constitution by drawing districts to give Republicans a partisan advantage.
The other case is from Maryland, where a different panel of judges ruled that the Sixth Congressional District was unconstitutionally drawn because Democrats "specifically targeted voters ... who were registered as Republicans and who had historically voted for Republican candidates." The judges found that Republican voters' rights were violated because the gerrymander effectively moved about 30 percent of them out of the district, which for nearly two decades had been represented by a Republican congressman, and replaced them with Democratic voters.

The Supreme Court will soon hear arguments over whether politicians can be trusted to draw up their own districts.

Take it from us: They can't.

We are governors from different parties with different views on a number of issues. But on this we agree: Elections should be decided by the voters. Under the current system, politicians devise maps that make some votes count more than others. They rig the system with impunity.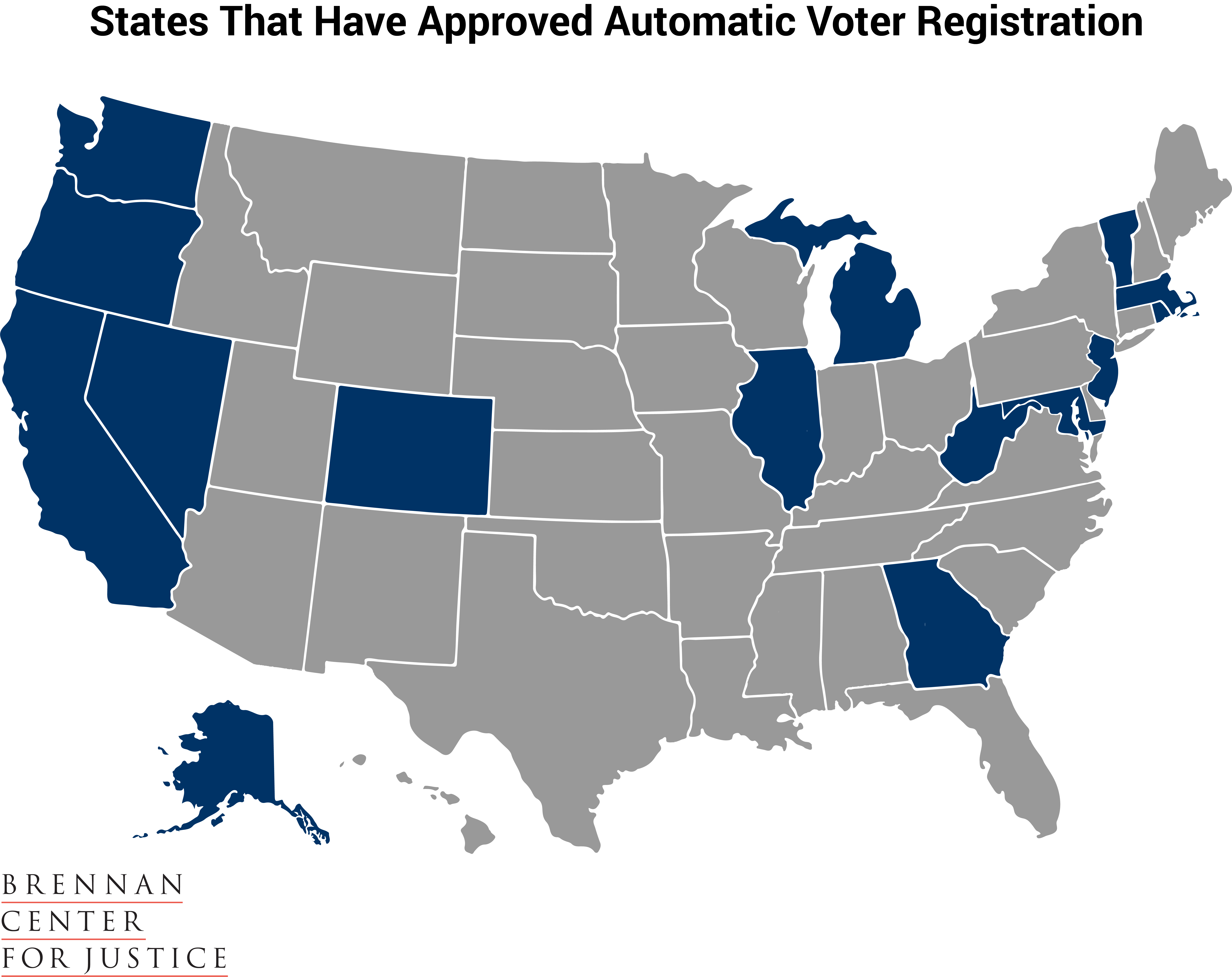 MLive: Federal case challenging Michigan's political districts set to go to trial, Lauren Gibbons, 2/4/2019
Benson had attempted to stall the trial to work out the proposed settlement agreement, which if accepted would have stipulated 11 state House seats - the 24th, the 32nd, the 51st, the 55th, the 60th, the 63rd, the 76th, the 91st, the 92nd, the 94th and the 95th - were unconstitutional and would need to be redrawn by the legislature.
Free Press: Court rejects SOS Benson's proposed settlement of gerrymandering lawsuit, Paul Egan, 2/1/2019
Free Press: SOS Benson's modest proposal to right gerrymandering wrongs, Brian Dickerson, 1/27/2019
Free Press: Gerrymandering settlement would impact 11 or more state House districts, Paul Egan, 1/26/2019
Free Press: Michigan's proposal 2 explained in less than 60 seconds, Mike Thompson, 11/2/2019
Free Press: Proposal 2 in Michigan: Pros and cons, what gerrymandering is, Paul Egan,
Free Press: Proposal 2 would end politicians' hold on redistricting | Readers' Opinions, 10/21/2018
Free Press: Michigan Proposal 2 is unfair to politicians | Opinion, Bill Kandler, 10/17/2018
Free Press: How Michigan is an extreme example of gerrymandering, Eric Lupher, 6/24/2018
Free Press: It's up to voters to fix Michigan's rigged electoral system, Brian Dickerson, 6/24/2018
NPR: Reducing Voters' Paperwork Might Expand The Voter Rolls, Mary Plummer, 4/19/2018
The Michigan League of Women Voters has filed a federal lawsuit targeting gerrymandering and wants state and federal legislative districts redrawn.

"Michigan's current electoral maps were drawn in a secretive partisan process with little discussion or debate before being quickly passed through the Legislature," LWV officials wrote in statement.

"The Michigan Legislature intentionally tilted the Current Apportionment Plan heavily against Democrats and in favor of Republicans.
Free Press: Anti-gerrymandering group defies odds with 2018 ballot drive, David Eggert, 11/19/2017
LANSING — An all-volunteer group of activists has defied the odds by collecting hundreds of thousands of voter signatures for a 2018 initiative to overhaul redistricting in Michigan — without having to pay a dime for a signature.
The Gerry-mander Massachusetts Governor Elbridge Gerry
The map Michigan's Republican legislative majority drew after the 2010 Census has allowed the GOP to maintain a 9-5 advantage in Congress even when Democratic congressional candidates get more votes statewide
The Michigan Constitution of 1963 called for a bipartisan redistricting commission, but the rules it was supposed to use were invalidated by a U.S. Supreme Court decision the following year. Instead, Michigan's redistricting process is now governed by state statute, which can be modified by whichever party happens to hold power in Lansing.